Helpful Links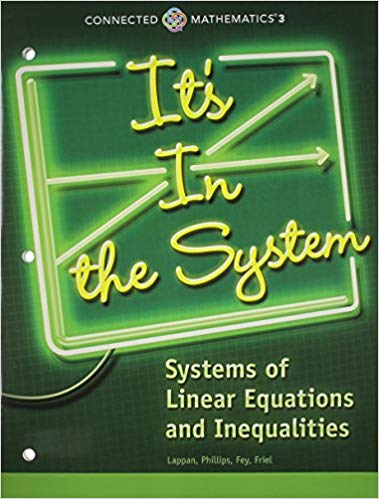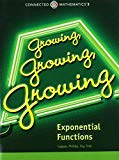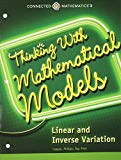 | | | | |
| --- | --- | --- | --- |
| | Objective(s) | Classwork | Homework |
| | | | |
| --- | --- | --- | --- |
| | Objective(s) | Classwork | Homework |
| | | | |
| --- | --- | --- | --- |
| | Objective(s) | Classwork | Homework |
| | | | |
| --- | --- | --- | --- |
| | Objective(s) | Classwork | Homework |
Objective(s)
Classwork
Homework
Monday

SWBAT find solutions to systems of equations by substitution.

- Solving by Substitution notes (slides)
-

Solving by Substitution Practice

#'s 1-6

- Finish classwork




-

Khan Academy due Tuesday


- Inv 1 Quiz, Friday 3/3

(

Inv 1 Practice

)

Tuesday

SWBAT find solutions to systems of equations by substitution.

-

Solving by Substitution Practice

#'s 7-14 (slides)

- Finish classwork




-

Khan Academy due Tuesday


- Inv 1 Quiz, Friday 3/3

(

Inv 1 Practice

)

Wednesday

SW work on a logic puzzle.
- Candy Letters

-

Khan Academy due Tuesday


- Inv 1 Quiz, Friday 3/3

(

Inv 1 Practice

)

Thursday

SWBAT solve systems of equations by combining the two equations into a single equation using addition or subtraction.
- Read pages 27-28 (slides)


- Problem 2.2

- No Homework




-

Khan Academy due Tuesday


- Inv 1 Quiz, Friday 3/3

(

Inv 1 Practice

)

Friday
SWBAT 1) write and graph equations for linear relationships in slope intercept form and standard form, 2) determine the slope, x- and y-intercepts of linear equations, and 3) solve systems of equations using substitution.

- Inv 1-2.1 Quiz
- No Homework


-

Khan Academy due Tuesday
Objective(s)
Classwork
Homework
Monday
SWBAT find solutions to systems of equations graphically.

- Problem 1.3 (solve Part C by graphing) (slides)
- Finish classwork (1.3C Key)


- Khan Academy due Tuesday

Tuesday

SWBAT write systems of equations from text and find solutions graphically.

- Recap Problem 1.3


-

Writing Systems Practice (slides)
- Finish classwork (Key)


- Khan Academy due Tuesday

Wednesday

SWBAT find solutions to systems of equations graphically, and using equivalent expressions (substitution).

- Problem 2.1 A and B (slides)

- Finish classwork




- Khan Academy due Tuesday

Thursday
SWBAT find solutions to systems of equations graphically, and using equivalent expressions (substitution).

- Page 33, #'s 3-8 (slides)
- Finish classwork


- Inv 1 Quiz, Friday 3/3

(

Inv 1 Practice

)




- Khan Academy due Tuesday

Friday
SWBAT find solutions to systems of equations algebraically by using equivalent expressions.

Page 33, #'s 9-16
- Have a Great Vacation!
- Khan Academy due Tuesday


- Inv 1 Quiz, Friday 3/3

(

Inv 1 Practice

)
Objective(s)
Classwork
Homework
Monday

SWBAT write equations for linear relationships in slope intercept form and standard form, and determine the slope, x- and y-intercepts.
- Problem 1.2 (slides)
- Finish classwork
Tuesday
HS Visit
Wednesday

SWBAT solve linear equations.

- Practice

- Finish classwork (Key)


- Khan Academy due Tuesday

Thursday

SWBAT write equations for linear relationships in slope intercept form and standard form, and determine the slope, x- and y-intercepts.

- Page 14, #'s 9-20 (slides)

- Finish classwork (Key)


- Khan Academy due Tuesday

Friday
SWBAT graph linear equations written in slope-intercept form and standard form.
- Graphing strategies (slides)
-

Graphing Practice

- Finish classwork (Key)


- Khan Academy due Tuesday
| | | | |
| --- | --- | --- | --- |
| | Objective(s) | Classwork | Homework |
| | | | |
| --- | --- | --- | --- |
| | Objective(s) | Classwork | Homework |
| | | | |
| --- | --- | --- | --- |
| | Objective(s) | Classwork | Homework |
| | | | |
| --- | --- | --- | --- |
| | Objective(s) | Classwork | Homework |
| | | | |
| --- | --- | --- | --- |
| | Objective(s) | Classwork | Homework |
| | | | |
| --- | --- | --- | --- |
| | Objective(s) | Classwork | Homework |
Objective(s)
Classwork
Homework
Monday

SWBAT calculate percents and use percents to find "wholes" and "parts".

- Percents Scavenger Hunt

- Finish classwork


- Khan Academy dueTuesday

Tuesday

SWBAT graph coordinate pairs to create a picture.
- "I'm Stuffed"

- No Homework


- NO Khan Academy due next Tuesday
Wednesday
SW participate in activities of giving and community building.

- Sorting donated items




- Prepping for Promenade




- Fun Together!

- Have a Great Break!


- NO Khan Academy due next Tuesday

Thursday
Happy Thanksgiving!
Friday
| | | | |
| --- | --- | --- | --- |
| | Objective(s) | Classwork | Homework |
| | | | |
| --- | --- | --- | --- |
| | Objective(s) | Classwork | Homework |
| | | | |
| --- | --- | --- | --- |
| | Objective(s) | Classwork | Homework |
| | | | |
| --- | --- | --- | --- |
| | Objective(s) | Classwork | Homework |
| | |
| --- | --- |
| | Objective(s) |
| Monday | SWBAT 1) find the equation of a line given a table of data, a slope and a point on the line, or two points on the line, and 2) use an equation or graph of a mathematical model to answer questions about the situation modeled. |
Objective(s)
Classwork
Homework
Monday

Tuesday

SWBAT find solutions to real life situations using tables, graphs, or equations.
- Problem 2.5 (slides)
- Page 53, #37


- Khan Academy due Tuesday

Wednesday

SW provide evidence of completed homework assignments.

- Homework check in
- Finish classwork


-

Inv 1 and 2 (including Line of Best Fit) Test, Friday 10/21




- Khan Academy due Tuesday

Thursday

SWBAT draw a line of best fit, find the equation that models the data, and use the line to make predictions.

- Intro to Lines of Best Fit (slides)
- Using a Line of Best Fit To Make Estimates Pages 1-2
- Finish classwork (Key)


- Inv 1 and 2 (including Line of Best Fit) Test, Friday 10/21




- Khan Academy due Tuesday

Friday

SWBAT draw a line of best fit, find the equation that models the data, and use the line to make predictions.

- Using a Line of Best Fit To Make Estimates Pages 3-4
- Finish classwork (Key)


- Inv 1 and 2 (including Line of Best Fit) Test, Friday 10/21




- Khan Academy due Tuesday
Objective(s)
Classwork
Homework
Monday

Tuesday

SWBAT find solutions to real life situations using tables, graphs, or equations.

- Problem 2.3 (slides)

- Finish Problem 2.3


- Khan Academy due Tuesday

Wednesday

SWBAT find solutions to real life situations using tables, graphs, or equations.

- Recap Problem 2.3


- Writing equations of lines notes and practice (slides)

-

Page 48, #'s 8, 14-18




- Khan Academy due Tuesday

Thursday

SW take the Star Math Assessment; teachers will use the results to know how best to plan instruction.

- STAR Math

-

No Homework




- Khan Academy due Tuesday

Friday

Assembly

Author visit
| | | | |
| --- | --- | --- | --- |
| | Objective(s) | Classwork | Homework |
| | | | |
| --- | --- | --- | --- |
| | Objective(s) | Classwork | Homework |
| | | | |
| --- | --- | --- | --- |
| | Objective(s) | Classwork | Homework |
Objective(s)
Classwork
Homework
Monday
Tuesday
Wednesday
SW learn about their classmates

- Welcome




- Starburst Activity

- No homework

Thursday
SW 1) become familiar with the Algebra 8 expectations, and 2) demonstrate their knowledge of linear relationships.
- Course Guidelines


- Linear relationships recall

- No homework

Friday
SWBAT demonstrate their understanding of algebraic concepts.

- Initial Assessment (not graded!)


- Student Math Survey
- Make sure your Student Math Survey is complete.


- Have a great weekend!